Download your free copy of
The Ultimate Guide to ePermitting
Learn about the rise of ePermitting across North America, modern-day best practices and features you should look out for when evaluating a technology partner.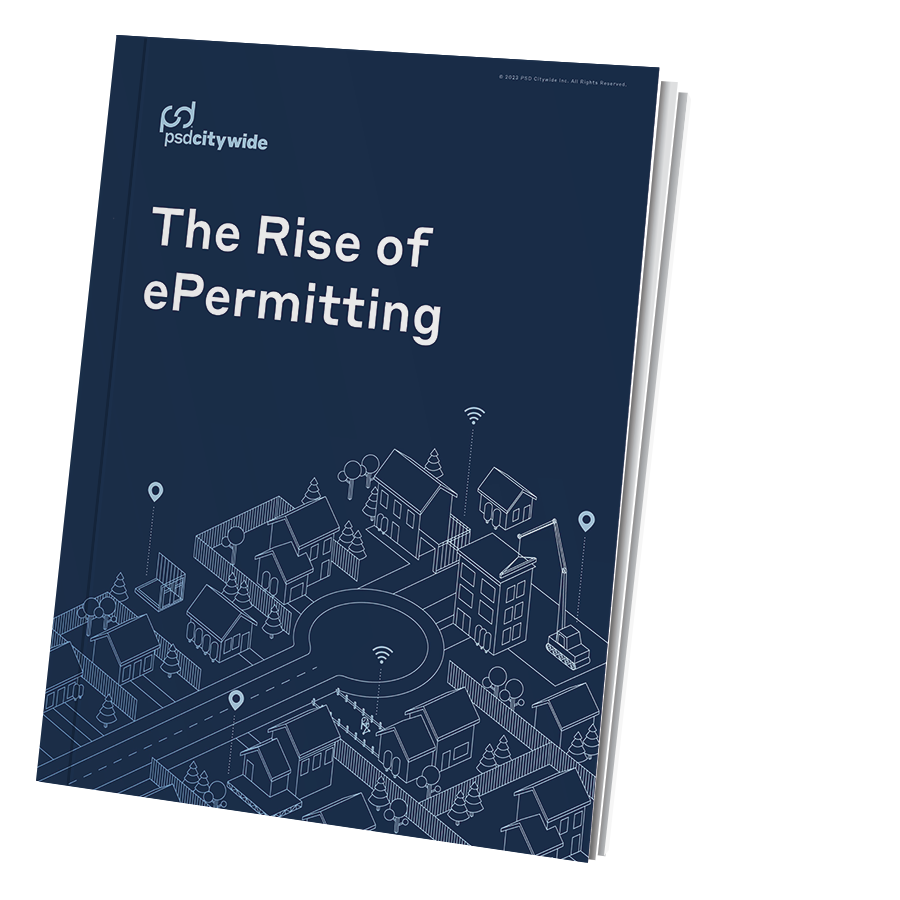 This comprehensive guide has been designed to educate and inspire professionals as well as provide tools for engaging key decision-makers to support investment in ePermitting in their community. 
In this eBook you will learn:
Including a Free Assessment Tool
Use our readiness assessment tool to identify what is most critical for your organization to embark on your ePermitting journey.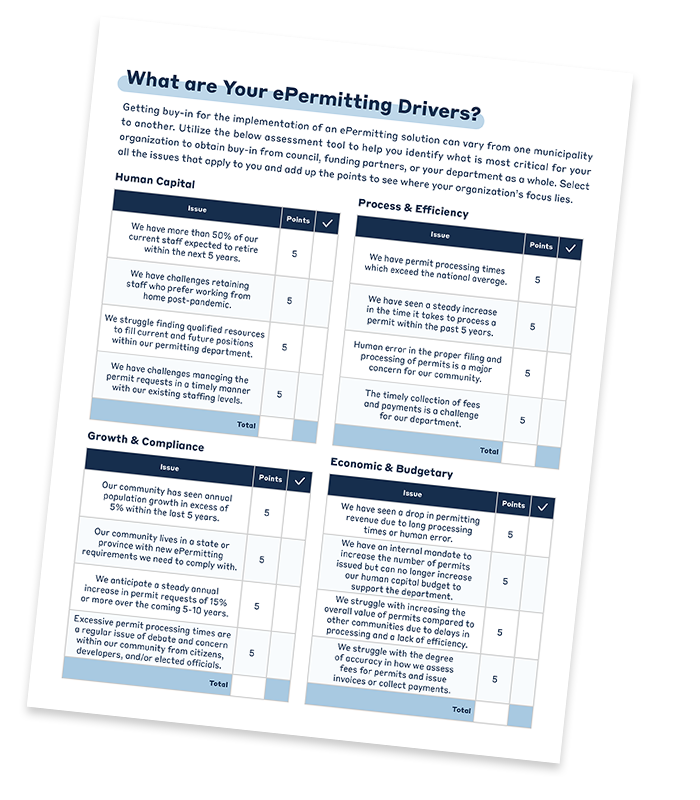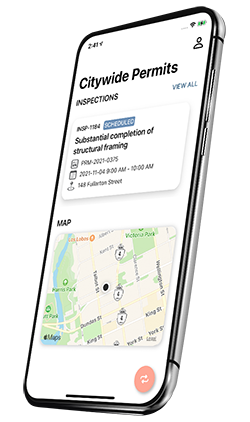 Centralize your permitting, planning and licensing records, and automate your processes with Citywide Permitting – a leading ePermitting solution.
Trusted by municipalities across North America.
"In 2 seconds I was able to see if an area was already occupied by other contractors or had other works occurring and see what all those other works in the area were. This is going to be such a big help!"
"E-permitting will be a game changer moving forward, especially given the pandemic and the need for remote capabilities."





"PSD Citywide has allowed me to significantly expedite the time taken to report on building permit activity within the municipality, track building permits and enforcement activity and access information with only a few clicks. "
Get the Ultimate Guide to ePermitting and streamline your permit process. Discover tips, tricks, and insights to achieve success. Download now!